The Wild, Strange, and Totally Ridiculous Year in Podcasting
(As Told in GIFs) – UPDATED
At the close of 2019, podcasting was hitting its stride. 2020 was off to a strong start too. With over one million active podcasts in the world and a fresh wave of content launching in the new year, downloads reached new highs. Then COVID changes everything.
Podcasters quickly adapt their recording setups to deliver content without missing a beat. New podcasts are born to satisfy the need for crucial pandemic information. Podcast advertising continues to take off as brands look for effective ways to reach home-bound consumers. 
Not only is the podcast industry holding its own, it's thriving in spite of all the challenges thanks to the medium's inherent flexibility. Let's look back on the headlines that will define this significant year in podcasting and podcast advertising. 
New year, new content. Listen Notes counts 53,922 new episodes released in the first few days after the New Year. 
Not one, but two survey-based rankers roll out – giving advertisers more data to help identify the most popular shows. Media Monitors Podcast Listener survey asks listeners to recall the podcasts they listen to. While Edison's Podcast Consumer Quarterly Tracker ranks the top podcasts by reach, not downloads.  
RAIN Podcast Business Summit gets down to business with discussions around podcast measurement, advertising opportunities, and audio marketing best practices. Little did we know this would be one of the last times we'd gather in person.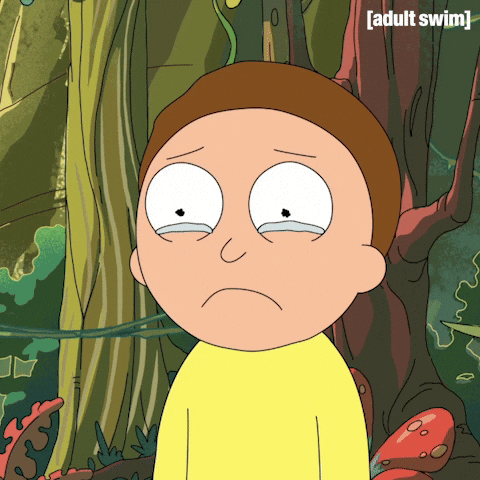 The world goes into quarantine. Whether they were already prepared to record from anywhere or move into makeshift closet studios, podcasters rise to the occasion to provide comfort and an escape to their listeners.
Advertising has its 'Oh, $#!@' moment as brands go above and beyond to change the tone of their messaging. The results resonate. In a white paper, Megaphone compares the response to standard and COVID-specific podcast ads. 72% agree that context is everything in this current climate. 70% of consumers agree the COVID ads were more appropriate than their standard counterparts.
The 2020 Infinite Dial release brings us a sense of normalcy, along with eye-opening stats on podcasting's growth over the past year. 3 in 4 Americans are now familiar with podcasting and monthly listening explodes among the 12-34 demo.
A global pandemic does not slow down the big deals being made. Spotify strikes a deal to make The Joe Rogan Experience an exclusive show and announces The Michelle Obama Podcast not too long after.
It's webinar SZN, as we keep listening, learning, and keeping up with trends. We team up with Podsights for our own webinar, spilling some tea on what makes a campaign successful.
For the first time, the IAB revises their podcast ad revenue projections for 2020. 2020 U.S. podcast advertising revenue is expected to increase by 14.7% despite COVID-19. 2019 revenue grew 48% to $708M and the industry is still on track to hit 1B in 2021.
Consolidation becomes a major trend as the landscape changes fast and furious. The New York Times acquires Serial Productions (the creators of the series responsible for launching podcast mania back in 2014). While SiriusXM announces it's acquiring E.W. Scripps Co.'s Stitcher.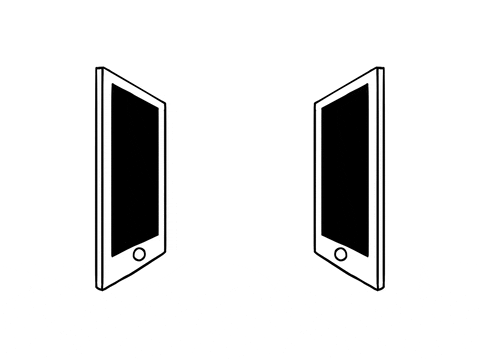 Another 2020 buzzword? Attribution. The Podsights Benchmark Report drops granular data on the performance of hundreds of campaigns using their pixel tracker. Average conversion rates across all 804 campaigns were 1.3% and 44% of campaigns reported conversion rates greater than 1%. In case you're not keeping score, social CRs are typically under 1%.
With no commutes, podcast listening freaks out a bit but rebounds after listeners settle into their new role as remote employee/teacher/sourdough caretaker. In fact, the average time spent listening to podcasts grows by 30 minutes from 6 hours 15 minutes in Q1 to 6 hours 45 minutes in Q2 according to Edison Research's Share of Ear® study.
Black Lives Matter and calls for social justice create urgency around podcasting's need for greater diversity.  Podcasters of color and their allies use their platforms to amplify underrepresented voices, while the Black Podcasting Awards debuts to celebrate African American podcast creators.
The biggest podcasting get-togethers of the year opt for virtual events. The IAB Podcast Upfronts, Podfront, and Podcast Movement keep the spirit alive at a distance.
We release our third annual Podcast Buying Guide. A comprehensive how to for navigating podcast advertising today. You got this!
At Podcast Movement Virtual, Nielsen reveals aggregated data from 250 brand effect studies. Host-read ads drive 71% higher recall, 60% greater intent to seek information, and 50% more purchase intent than non-host read ads. 
In a mega deal that dominates the headlines, Spotify buys hosting platform Megaphone. While the jury is out on how this will impact the industry as a whole, it's a move that will no doubt further legitimize dynamic ad insertion tech.
Magellan AI reports that podcast advertising is almost back to normal, seeing the return of 2019 and pre-pandemic advertisers spending in Q4.
We get an early Christmas gift: the Podscape. Our friends at Magellan AI and Sounds Profitable take on the monumental task of mapping out the entire podcast advertising landscape. It's impressive.
The Podcast Measurement Technical Guidelines – the current standard for measurement – are getting an update. The IAB Tech Lab opens up version 2.1 for public comment. 
Wrapping up the year with some very good news from podcasting's best customers. The second annual Super Listeners Study lets us know those podcast ads are a pretty good way to reach them.

We always had a feeling, but it's clear that this medium is here to stay more than ever. Podcasting continues to demonstrate its resilience and defies expectations. Whether your brand has been a long-time advertiser, or you just began testing this year…thank you for joining us on this wild ride!
There's still *checks calendar* one month to go, so stay tuned for updates. 2020, we know you're not done with us yet, but please be gentle!